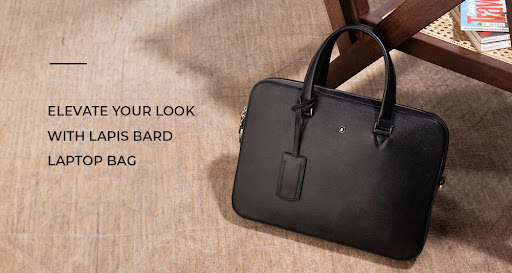 In a world driven by technology, your laptop isn't just a device; it's an extension of your professional self. It's a tool, a partner, and a repository of your most important data. Given its significance, it deserves nothing less than the finest protection and style. That's where Lapis Bard Laptop Bags by William Penn come into play, combining craftsmanship and elegance in a way that makes them a standout choice for professionals seeking the perfect blend of form and function.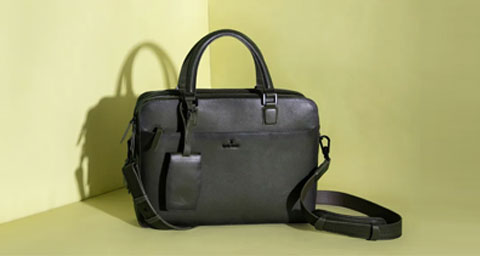 Crafting Perfection
Lapis Bard Laptop Bags are a testament to the art of craftsmanship. Each bag is meticulously designed, using the finest materials, to provide durability and style that stands the test of time. Crafted with care, these bags ensure that your laptop remains not only safe but also stylish. They are the embodiment of elegance, designed for professionals who appreciate the finer things in life.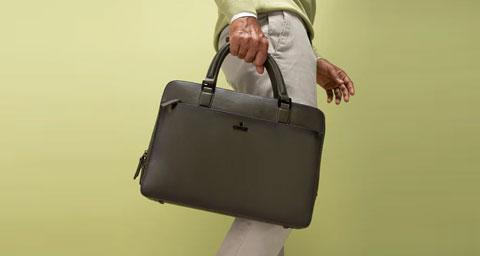 Luxurious Leather
One of the defining features of Lapis Bard Laptop Bags is the use of premium leather. This high-quality leather not only adds to the bags' visual appeal but also enhances their durability. The rich texture and deep colour of the leather not only make a statement but also ensure your bag will withstand the rigours of daily use.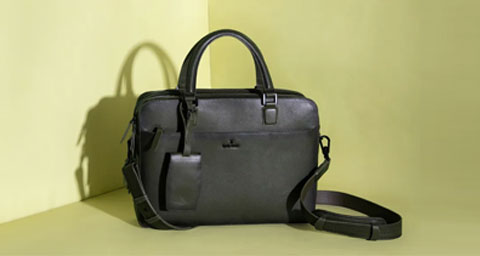 Functional Design
Craftsmanship is not just about appearances; it's about functionality too. Lapis Bard Laptop Bags are designed with the modern professional in mind. They offer ample storage space, multiple compartments, and convenient pockets for all your essential items, from laptops to documents, pens, and other accessories. The thoughtful design ensures that you stay organized and efficient throughout the day.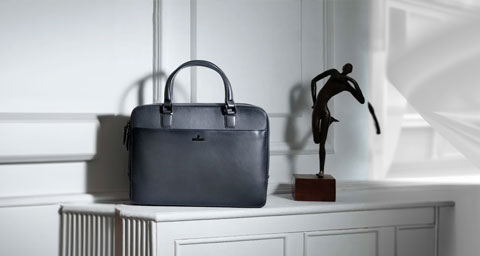 Impeccable Detailing
Lapis Bard Laptop Bags are defined by their impeccable attention to detail. From the precise stitching to the carefully selected hardware, each element is chosen and placed with precision. The elegant logo and branding on the bags reflect a sense of refinement and sophistication, a mark of quality that every professional can appreciate.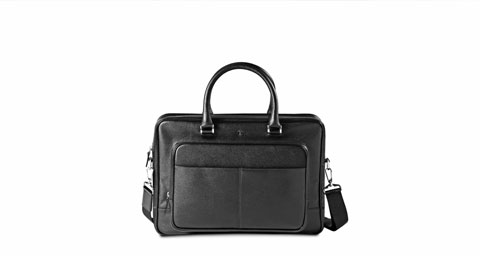 Versatile Style
These laptop bags are not just about protecting your device; they're also a style statement. Whether you are attending a business meeting, travelling, or simply working from your favourite café, Lapis Bard Laptop Bags add an element of sophistication to your appearance. The timeless design ensures that your bag remains stylish and in vogue for years to come.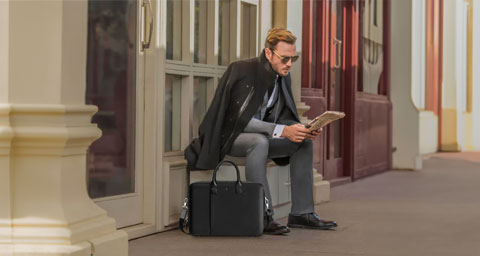 A Signature Collection
The Lapis Bard Laptop Bag collection is a signature series by William Penn. It reflects the brand's commitment to quality, style, and functionality. Each bag is a masterpiece that embodies the essence of craftsmanship and elegance, catering to the discerning taste of professionals who demand nothing but the best.
In conclusion,
If you're in search of a laptop bag that combines craftsmanship and elegance, Lapis Bard Laptop Bags by William Penn is an exceptional choice. These bags are not just accessories; they are a symbol of your commitment to quality, style, and professionalism. Investing in one of these bags means that your laptop, your work, and your image are protected in the most elegant and refined way possible. Make a statement, and choose Lapis Bard Laptop Bags.