In the enchanting world of fine writing instruments, few names command the respect and admiration that Sheaffer pens have garnered over the last century. Founded in 1913, the Sheaffer Pen Company has embodied the pinnacle of American craftsmanship and sophistication, leaving an indelible mark on generations of pen enthusiasts worldwide. A beacon of innovation and prestige, Sheaffer's iconic designs have charmed even the most discerning connoisseurs.
In 2022, William Penn, India's premier retailer of fine writing instruments, embraced the opportunity to acquire the revered brand.
In this blog post, we embark on a journey to explore the union of Sheaffer pens and William Penn, a collaboration that seeks to breathe new life into the brand's timeless legacy.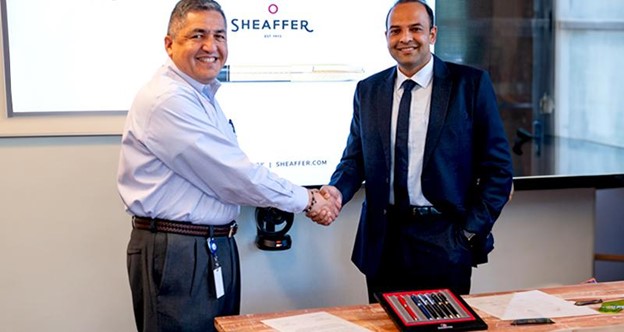 A Match Made in Writing Heaven
The partnership between Sheaffer and William Penn is one that embodies the fusion of two celebrated entities, each bringing their unique strengths to the table. William Penn, renowned for its premium writing instruments and a curator of sophisticated elegance, is the perfect custodian to reinvigorate Sheaffer pens. Drawing inspiration from the brand's illustrious history and iconic designs, William Penn is committed to preserving Sheaffer's historic legacy and is focused on delivering the type of quality writing instruments that have enamoured writers for over a century.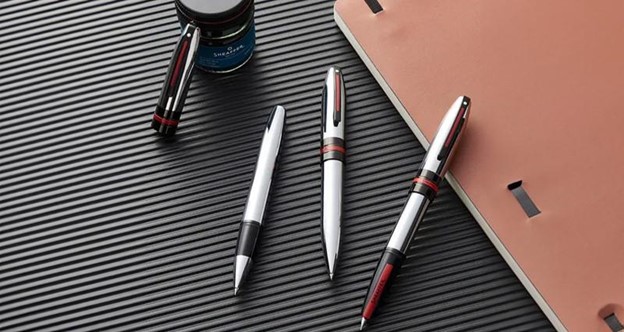 Honouring a Legendary Heritage – Sheaffer's Iconic Designs
One cannot speak of Sheaffer pens without marvelling at their iconic designs that have left an indelible mark on the world of fine writing. They have consistently crafted pens that evoke both nostalgia and admiration. The brand's acquisition by the family-owned William Penn, allows aficionados to rest assured that the essence of Sheaffer's legendary heritage will be celebrated and upheld. As we embark on this journey together, William Penn pledges to breathe new life into these timeless designs, paying homage to Sheaffer's legacy while infusing a touch of modernity.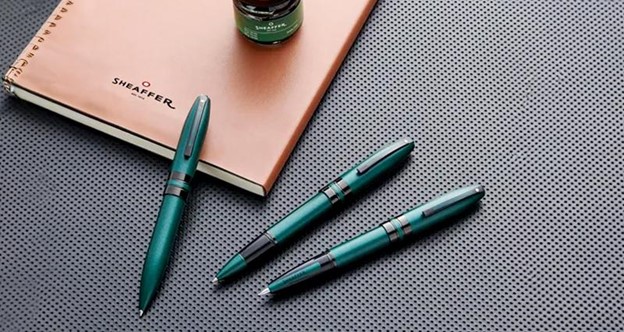 Exploring the Collection
To truly understand the heart of Sheaffer pens, one must explore the brand's collections. Each collection tells a unique story of innovation, craftsmanship, and style.
300 Series: Take a Strong Stance
Immerse yourself in the world of distinctive and powerful pens with the iconic Sheaffer slotted clip and wide banding. The 300 Series collection exudes confidence and elegance, making a statement with each stroke of the nib.
100 Series: So Easy to Admire
Timeless and smart, Sheaffer 100 is the perfect choice for those who appreciate both style and value. These pens make the right impression without compromising on quality, and the subtle cut-out clip adds a touch of distinction.
Sheaffer VFM: Vibrant, Fun & Modern
Discover the Sheaffer VFM collection, where vibrant colours meet modern design. With its sleek tapered profile boasting an almost aerodynamic quality, these pens are as enjoyable to hold as they are to write with.
Sheaffer Sentinel: Fun Click-Top with Retro Charm
Rediscover the pleasure of writing with the Sheaffer Sentinel collection, featuring cool and colourful ballpoint pens designed for everyday writing. The familiar retro-inspired click-top design adds a dash of flair to these reliable companions.
In the realm of fine writing, where the strokes of a pen can leave an everlasting impression, the Sheaffer White Dot has made a name for itself as a symbol of quality, prestige and performance. The partnership between Sheaffer and William Penn heralds a new chapter, one that seeks to rekindle the brand's timeless legacy while penning a story of innovation and creativity.